It's not uncommon that people who bought one of our archery targets write in to leave a review or testimonial. We love hearing them! If you'd like to leave a Bulldog archery target review, we'd love to hear it.
Here are a few things others have said about Bulldog Archery Targets!
---
Well over a thousand shots in my Bulldog target on both sides and still the arrows only go in about 4".
I use my Bulldog pug target in the garage for setup purposes, shot for 3-4 yrds and still no pass through. World's best targets by far.
Keep up the good work Bulldog targets!
Glad to be a part of an awesome team!!!
- John Nickell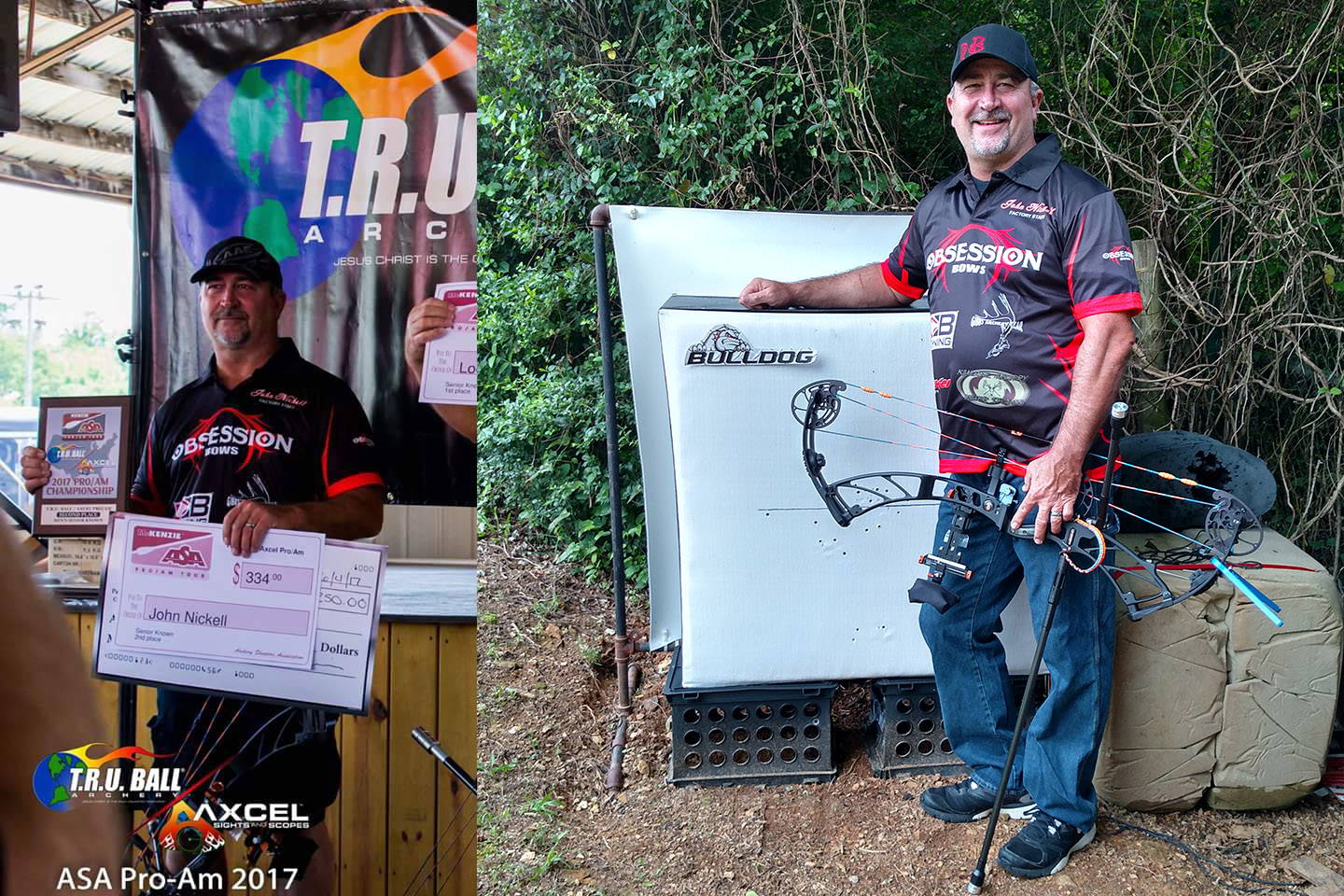 ---
"Started a small archery shop wanted to sell a good flagship target. Found it. I received my first Doghouse FP in July of 2009.
Seth told me I would never get and arrow through the target. It was a Doghouse FP Lifetime target. Well 5000 shots later with an 80lbs bow I got one through it. But I must admit I had to cheat a little. I shot the center dot every day put at least 10 arrows in it. The arrow that went thru was a Victory Nano .198 OD at 302 FPS
Archery can get expensive nice to be able to buy a target you don't have to worry about and shoot it forever."
- Eric Thomas (TOP OF THE FOOD CHAIN ARCHERY)

---
What Customers Are Saying
"I have shot the Bulldog Targets for almost the past two years at Outdoor Pro shop in Garland. I can attest that these targets are the best. They have had thousands of shots and lasted longer than any others targets that have been used in ODP's target range."
-Larry Wyrick
"The best archery target made."
-Ryan Pritchard
"
You will not find a better built, more durable archery target anywhere! You will spend more money over time by buying cheap archery targets and replacing them many times, or you can spend the money on a dependable archery target from Bulldog Targets one time! I will never own another archery target."
-Joe Mahaffey